Owner Driver, Article "TRUCKS RETURN TO SYLVIA'S GAP" 23rd June 2017.


23/06/2017
Great coverage of our weekend done by Tamara Whitsed of Owner Driver.
You can view the Artical online by clicking here
or at "https://www.ownerdriver.com.au/events-news/1706/trucks-return-to-sylvias-gap"
Also the July magazine has coverage of our Long Weekend events.
Get your July copy at most Truck stops or any good newsagent.
Or Subscribe to it by clicking here.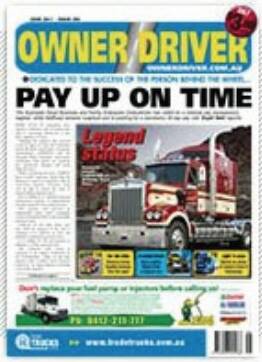 ---