Welcome to "Australian Road Transport Heritage Centre" website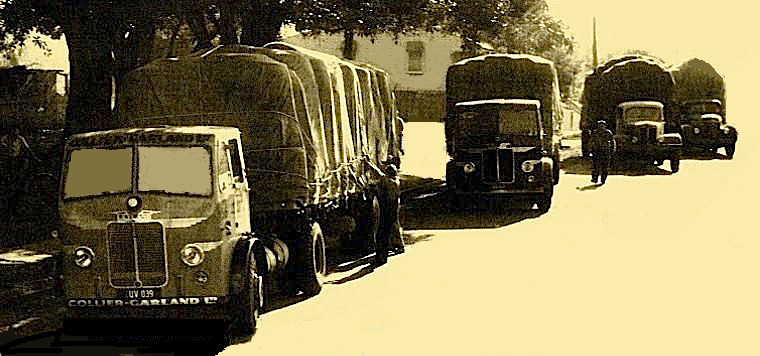 ---
Coronavirus (COVID-19) Update
We know that there are a lot of questions around how the latest Federal Government & NSW Government announcements affecting us and our functions;
As from Today the 25th March 2020.
Our Museum will be closed till further notice.
All General Meetings are canceled till further notice.
Our June Lone Weekend Dinner and Road Run,
At this stage we will still take bookings via Phone and Internet as from the 1st of April 2020.
But may have to cancel part or all of it when the time comes.
We can not give a direct time line for anything as things are changing on a daily basis so we hope every one understands this.
We want to assure all our Members, Guest and Visitors that health and safety is one of our top prioritys and hope all stay safe during these tough times.
With the situation rapidly evolving any updates to this information will be made available on our website and social media channels ASAP.
June Long Weekend Dinner & Road Run 2020
The date has been set for our 2020 Dinner and Road Run
6th & 7th Jun 2020
Dinner booking taken from 1st April 2020
---

Please click on the image or here to view a pdf version of the flyer a4 size
Or click here for 2 A5 Flyers on a single A4.
---
---
About A.R.T.H.C.
The Australian Road Transport Heritage Centre (ARTHC) is becoming an iconic national transport museum dedicated to the preservation, upkeep and display of vehicles and equipment that played a role in the development of the Australian road transport industry.
In particular the ARTHC are showcasing some of vehicles & equipment that operated on the Hume Highway and tell some of the stories from the Hume Highway and Gundagai region.
Gundagai is located almost halfway between Sydney and Melbourne on the Hume Highway and has long been a popular stopping point for truck drivers.
We have a current museum that is set up to allow for viewing, storage and maintenance of the equipment we have collected and received over the years, the museum is at corner of Tor St and Jack Moses Ave Gundagai
We are only about 900 meters from the Gundagai Information Centre.
We are looking into sites and have a few on the table for our new larger main Museum site.
---
The ARTHC aim is to create a transport heritage centre of national significance.
Additionally being located almost halfway between Melbourne and Sydney it is envisaged that in time the ARTHC might become one of the destination for some of the heritage vehicle runs like
Hauling the Hume and Crawling the Hume (to name a few).
---