Welcome to "Australian Road Transport Heritage Centre" website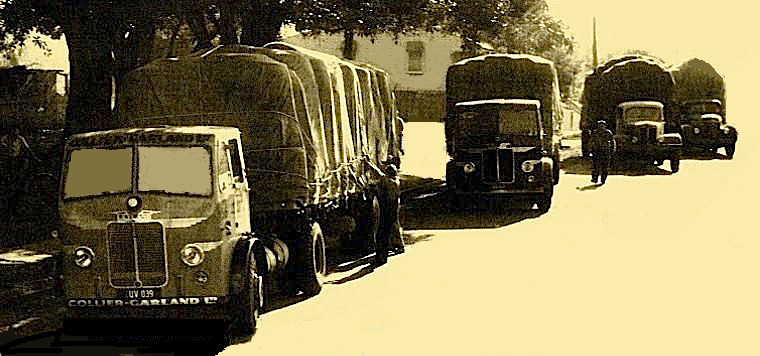 ---
Go Fund Me Express Overnight Freight
We are seeking your support to help us secure a significant piece for Australian Road transport History for display in the museum.
Your donations will go directly towards the purchase of a truck that was involved in express overnight freight (ex TNT or similar) which symbolises what is memorable and representative from a significant period in Australian road transport.
The benefits will be extensive as the vehicle will be secured as a flagship vehicle for the ARTHC museum and will be used to promote the museum and road transport history.
The ARTHC will then partner with community groups to return the truck to an original condition with relevant period livery and will update, illustrate and display the vehicle as it goes through this restoration showing the journey for all to see and follow.
We have a target of $15,000 which we would like to raise by the end of the July.
If you wish to donate then please click here for the our Go Fund Me page (Opens in new window)
---
About A.R.T.H.C.
The Australian Road Transport Heritage Centre (ARTHC) is becoming an iconic national transport museum dedicated to the preservation, upkeep and display of vehicles and equipment that played a role in the development of the Australian road transport industry.
In particular the ARTHC are showcasing some of vehicles & equipment that operated on the Hume Highway and tell some of the stories from the Hume Highway and Gundagai region.
Gundagai is located almost halfway between Sydney and Melbourne on the Hume Highway and has long been a popular stopping point for truck drivers.
We have a current museum that is set up to allow for viewing, storage and maintenance of the equipment we have collected and received over the years, the museum is at corner of Tor St and Jack Moses Ave Gundagai
We are only about 900 meters from the Gundagai Information Centre.
We are looking into sites and have a few on the table for our new larger main Museum site.
---
The ARTHC aim is to create a transport heritage centre of national significance.
Additionally being located almost halfway between Melbourne and Sydney it is envisaged that in time the ARTHC might become one of the destination for some of the heritage vehicle runs like
Hauling the Hume and Crawling the Hume (to name a few).
---
Our website in now easer to view for both Desktop & Mobile Devices.
We have done several back end updates over the months leading up to today when we put the Mobile website online.
This allows public to view our website from about 98% of devices that have internet access.
For people viewing our site on a mobile device, The Main Menu is in the top left corner of your screen.
If you wish to view in "Desktop Version" there is a link at the bottom of the page, same for the "Mobile Version".