Membership Payment Form
You are viewing this page on a secure and encrypted page.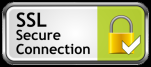 If you wish to fill in a offline form then please download it by clicking here
Any Information filled in here will be kept private and confidential.
All details given here are used for the one one time payment, Credit Card details are not kept on file what so ever.
Some of the fields bellow will change depending on your selection as some are hidden too.
Once filled out and Captcha is right, then please click on submit at the bottom of the page.
If all went well you will be taken thank you page.
All card details are used for this once off payment only.