Membership Update Form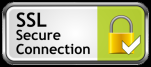 Members may use this form to update there details with us.
People who are not members must fill out a membership form that is downloadable from Click Here.
Please Fill in as many fields as possible, also note that all Fields with Red * (Star) MUST be filled in.